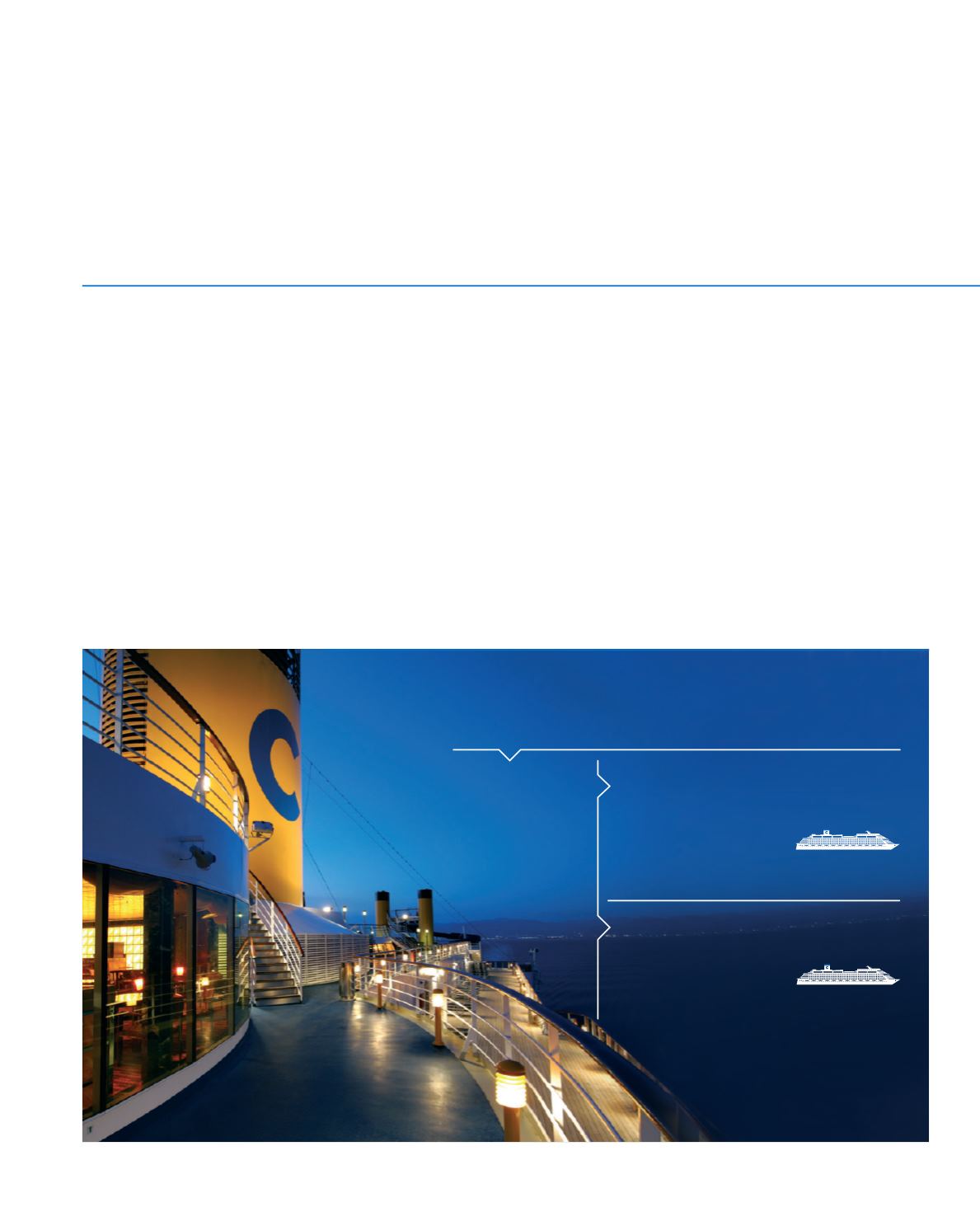 Our identity
company with Italian-flagged ships,
we are aware of the responsibility and
the privilege of being the only truly
global ambassador for Italy's values and
representing Italian excellence in our
ports of call. We do this in collaboration
with the Italian Embassies in the different
countries we visit, organizing shipboard
receptions and other ways of promoting
Italian culture and traditions locally and
internationally.
For some 68 years now, Costa Cruises
has epitomized the very best in Italian
style and hospitality. We are driven by our
determination to let our guests discover
the finest andmost important destinations
worldwide by delivering exceptional cruise
experiences, giving them the chance to
explore places and interact with many
different cultures on five continents, while
respecting the communities visited.
At the same time, as the only cruise
Group structure
COSTA
CROCIERE
S.p.A.
AIDA CRUISES
COSTA CRUISES
11
SHIPS
INSERVICE
SHIPS
15
INSERVICE
+
4
SHIPS ON ORDER
CARNIVAL
CORPORATION & plc
+
3
ON ORDER
SHIPS